This term at university, we have been doing collaborative projects with the Makeup and Prosthetics students.
The text is 'The Madwoman of Chaillot', which is set in a Parisian cafe.
The character I am co-designing for is the main Madwoman. She is the owner of the cafe in which the play is set, and she is desperately trying to cling onto her rose-tinted past. My aim is to create a futuristic woman who is trying to mimic different periods of history, resulting in an antique collage of clothes and accessories. I'm going to experiment with a lot of dyes and breaking down, which makes me very excited!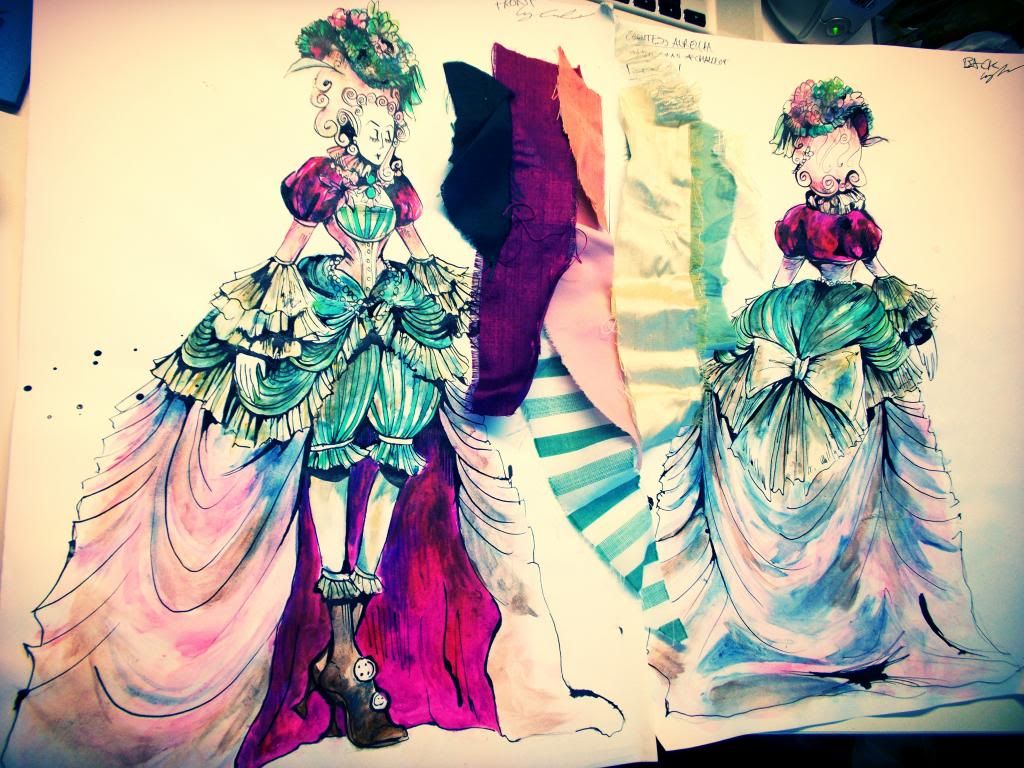 I have now begun making this costume and it should be done around mid-june.