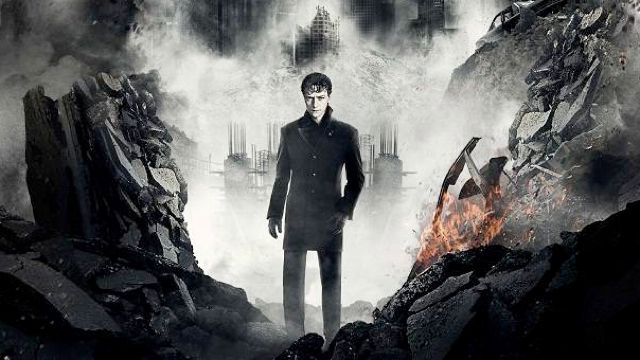 Last night, my friend and I went to see MacBeth. It was the one at the Trafalgar Studio in London. You know, the one with James McAvoy in it.
MacBeth is one of my favourite Shakespeare plays, so I was really excited that it was going to be on in the West End. I was curious to see what it would be like, as I had heard they were going for the 'post-apocalyptic' theme. Personally, I have a soft spot for old Shakespearean costume, but I thought the way that they handled this theme was incredible. The translation was very well done; I loved the witches being in gas masks. The set was full of surprises such as trap doors, passageways and water leaks.
I gained a new respect for stage performers while watching this. Obviously I had respect for them before, but it only really occurred to me during this performance. The cast in this were excellent, and I think it's mad that the play has nearly finished it's run, and the cast have been doing the same play every single night. I can't find any word to describe the performances other than 'intense'.
McAvoy was excellent of course, but the rest of the cast were so strong that they didn't allow him to get all of the attention. Lady MacBeth in particular (who is such a great character anyway) was really good.
The overall atmosphere of the production was, again, intense. Especially towards the end, I was on the edge of my seat! I would say I recommend it, but I believe it finishes this weekend.
I'm seeing the Tempest at the Globe this weekend as well (I am so cultured this week.) Obviously it's not going to be anything like this, but I am very excited for that.
(Fun Fact: MacBeth did actually exist. He was never the Thane of Cawdor though. BUT, my family are of the Cawdor clan. Some fun family history there!)