So this week was UNIVERSITY INTERVIEWS.
And it was terrifying.
The interviews were for costume at London College of Fashion and Wimbledon. I think they went pretty well! Well, I did my best, which is all I can do really.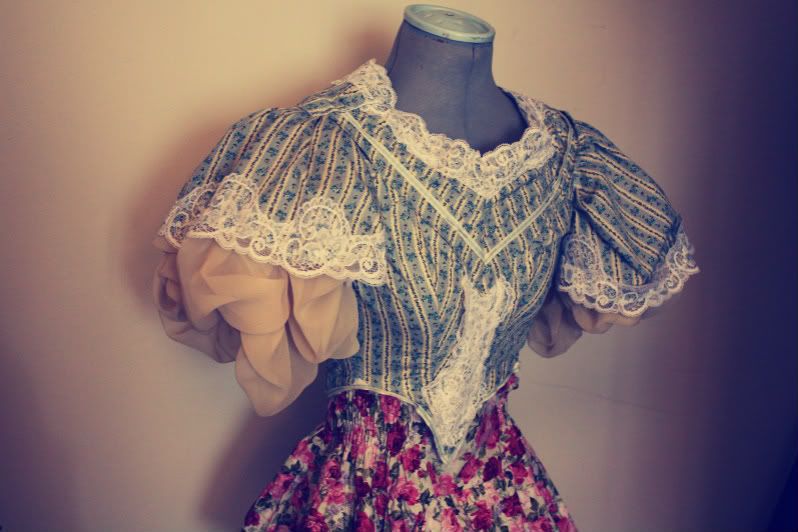 I made this blouse recently as an extension of a college project. I am SO determined to be a good seamstress, so this is a big step up for me. Lined with boning and eyelets and EVERYTHING.
I've just started my big final project at college, so I should have stuff to show you all from that soon! It's going pretty well so far!