In class this term, we've all been making corsets!
Late 19th century style, in white courtil (the most gorgeous courtil you ever did see.)
It's been good fun, but working in white is a nightmare. We also made a panier and did body padding, so EVERYTHING was white. I had to be clinical with these garments, which was a mission for me.
I did fall at the last hurdle and get blood down the front of my corset after pricking my finger while flossing. BUT I did manage to get it off.
(Protip: If you ever get blood on a garment, chew some white cotton and dab the blood. Something to do with the enzymes, but only your spit will work, and eventually the blood comes off, hurrah!)
So this is me in my corset, (trust me to put it on wonky for the photo)
(My hair is also very wonky, I know.)
And here are some bonus detail photos. The fabric was so pretty so I was very precious over it. The lace is my favourite part though, I was very satisfied when I tied the pink ribbon up.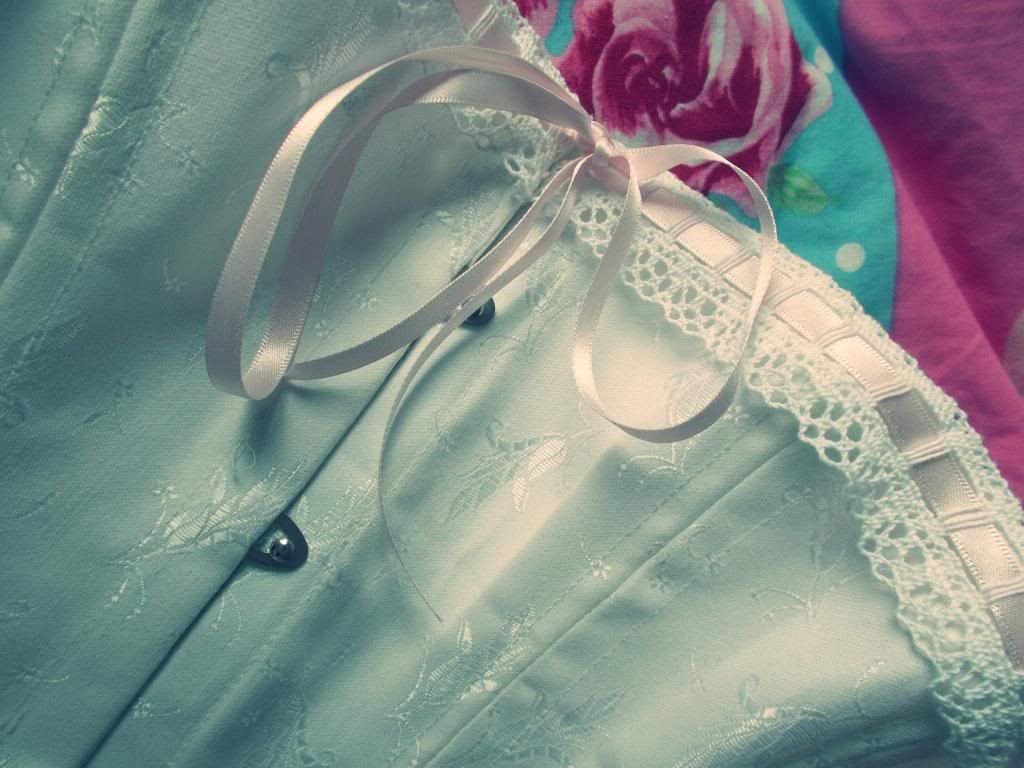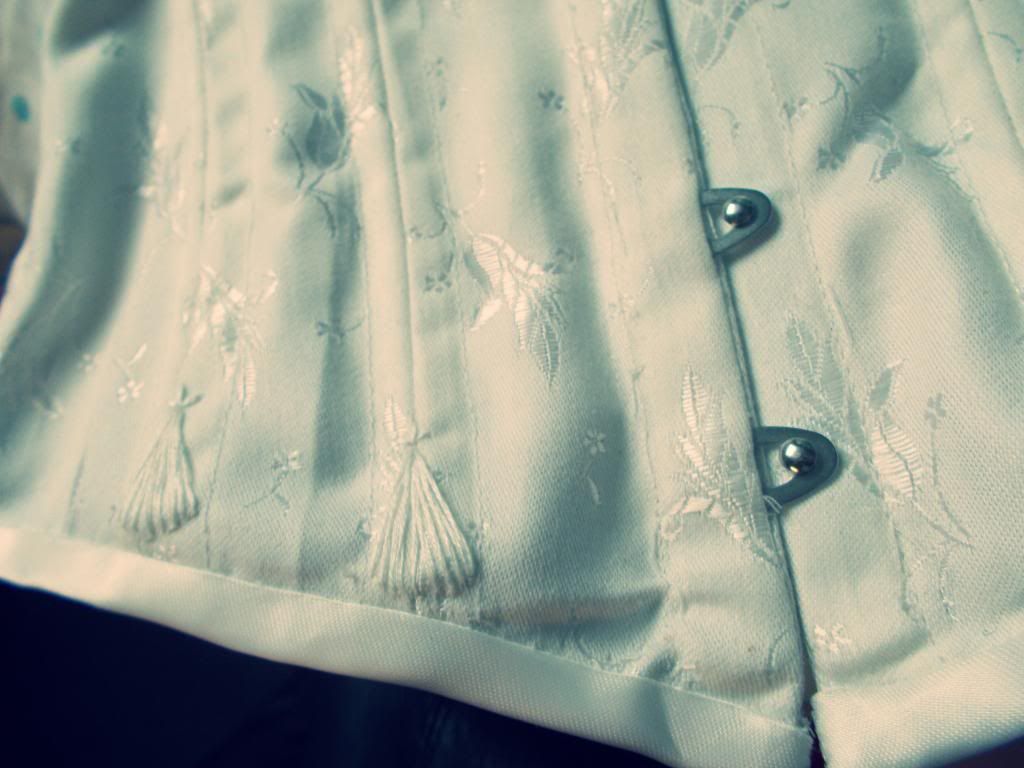 For this project I've also been working on designs for Animal Farm. However, I'm not so up-to-speed on those, but I will post them when I'm done.