I am so very late blogging about this, as I went like, weeks ago.
BUT hooray! My sister and I went to the Harry Potter studio tour and it was very very good.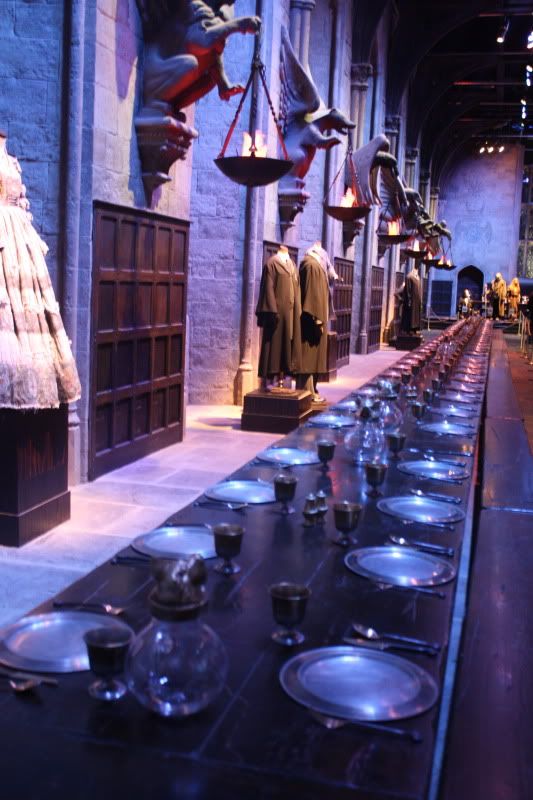 It's quite a spectacle. You get to walk around these incredible sets, which are the ones they actually used. You can see the cast's costumes, wigs, props, etc, from all the films. So you get to see Harry and Ron's adorable knitted jumpers from the first film.

The attention to detail on every single item is just incredible. You kind of walk into the main area and don't know where to start. And it was so nostalgic.


They had a load of costumes on display. Including the different states of breaking down of one of Harry's outfit, so I nerded on that.
Narcissus wore velour? Ew.
And Voldemort's robes are actually GREEN. Who knew?

Now, the creatures room was so interesting. We spent the longest time in there I think. Here you can see molds of various cast members' faces. This definitely reminded me of watching my classmates mold eachother's faces at college.
It was so so interesting to see how much of the films AREN'T CGI. And how so much work went into prosthetics and other special effects.

Buckbeak, to this day, will amaze me. I had no idea it was an anamatronic. I was trying to take a photo of what I thought was a still model and IT MOVED, (much like the Voldemort fetus THING).

Okay so after months of making paper models at college, this definitely pleased me.

And..

HOGWARTS.
And this huge scale model of Hogwarts was just fantastic.

Whether you are a fan of the series, or a interested in how films are made, this place is definitely worth a visit. I've only included a tiny tiny portion of my photos on here as there is an absolute tonne to look at.
And the gift shop is overpriced.
But that did not stop me from buying a Slytherin scarf.